Kay Brown, Bar Bunnies (Professional Private Bartending & Event Services) and Winner of the Best Emerging Female Entrepreneur Award
The very essence of entrepreneurship is seeing a need and filling it. Kay Brown's story exemplifies that. While at a party, Kay was mixing a few drinks for herself and a friend when she was approached by a group of gi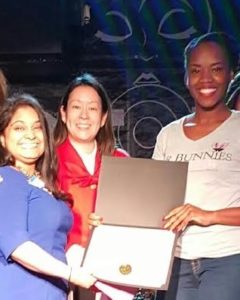 rls staffing the event. They thought she and her friend were hired bartenders for the party, and it looked like fun. At least, it looked like more fun than their work at the event. They wanted to know how to get their job. Only thing was, Kay wasn't working for anyone. She was a guest fixing drinks. But, in that moment she saw an opportunity. The girls were looking for event staff jobs where they could work and have fun. So, she started Bar Bunnies Professional Private Bartending & Event Services.
She quickly realized that event hosting is an ideal job for many. Flexible schedules and good pay make it possible for students looking for extra cash or even those with full-time employment looking to make extra money on weekends. Kay said her employees are also looking to bring fun to events they work. More than just signature drinks and exemplary customer services, these ladies  breathe a life into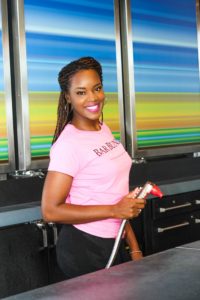 even the stuffiest of formal occasions.  Even though she hires many bartenders, she is not a professional, fulltime bartender herself. Kay says she can mix a mean drink, and I believe her! One thing Kay says she makes sure her bartenders understand is  "You can make up for a bad drink with god customer service, but you can't make up for bad customer service with a good drink. Customer service has to come first."
When you meet Kay in person like I did, it is easy to see she is vivacious and ambitious.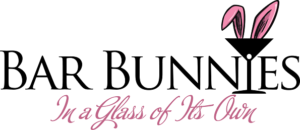 Indeed, her business has quickly grown in the last 9 months from an idea to a full-fledged company. Within that time, she has learned so much and provided jobs for so many, and her staff brightens every event they attend. Kay and her business have so much potential. I can't wait to see what she does next. I know I will call her for my next event. You should check out Bar Bunnies Professional Private Bartending & Event Services too!
Facebook: /thebarbunnies