Gale Blake, Recovery to Rebound, Inc. Winner of the Ashoka Roy Community Service Award
I had the pleasure of sitting down with Gale Blake, founder of Recovery to Rebound, Inc. to learn more about her path to entrepreneurship.  Recovery to Rebound, Inc. is a nonprofit organization that provides ongoing support for survivors of domestic violence. Gale is a triumphant survivor of domestic violence, and when you meet, her it is hard not to notice her confidence and infectious positive attitude.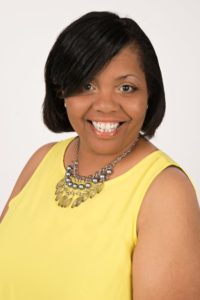 It takes a special person with a great deal of strength of character to do the vital, often delicate, and necessary work of assisting women in abusive situations. I was very curious what prompted Gale to start Recovery to Rebound, Inc.? First and foremost, Gale told me there were no service providers where she lived. When local police in her community encountered people in abusive situations, there were no existing organizations to refer victims to receive assistance. One of the main goals of her organization is to work extensively with the police to assist individuals file for protective orders and find a safe place to live. Victims of domestic violence are more likely to stay in abusive situations if they do not receive assistance in navigating police reports and complicated laws, rules and regulations.
More than that, Gale felt there was a need for aftercare services. In other words, once the protective order has been filed and a safe haven, such as a shelter is found, there are very few organizations that help survivors rebuild a new, safe life. Many victims often need therapy, clothes, career advice, job placement services, and permanent housing in addition to other needs. Gale's ultimate goal for Recovery to Rebound, Inc. is to provide ongoing and continuous support for survivors for as long as they need it.
Gale confided in me that she felt called to her mission when she helped her friend, "prosper and bloom into a superwomen." When she tells me about her friend, her face lit up. Gale told me, "[her friend] now takes care of her own children and has become independent. That is the thing that is priceless, independence. Free from within and free from without. Without all of the chaos and baggage. For me," Gale said, "freedom is priceless. To see her become this incredible woman; I knew this was my calling."
But Gale wasn't always so sure that she wanted to take on such a challenging endeavor. In the beginning, Gale said she wondered why she should be the one to take on the task of creating an aftercare domestic violence nonprofit. Then, her friend asked her, "Why not you?" Ever since that day, she hasn't looked back!
Indeed, I cannot think of anyone more qualified to help women navigate the space between tragedy and triumph than someone like Gale who experienced domestic violence firsthand and transformed her life with dignity and grace.  Gale likes to say, "I went through the fire, but I came out whole." Her organization Recovery to Rebound, Inc. will help others do the same.
Do you see a need in your community that is not currently met? Or do you think about ways to give back through existing organizations like Recovery to Rebound, Inc.? If so, it's time to roll up your sleeves and get started! After all, why not you?
Read more about Gale and her incredible organization at: http://www.recoverytorebound.com/